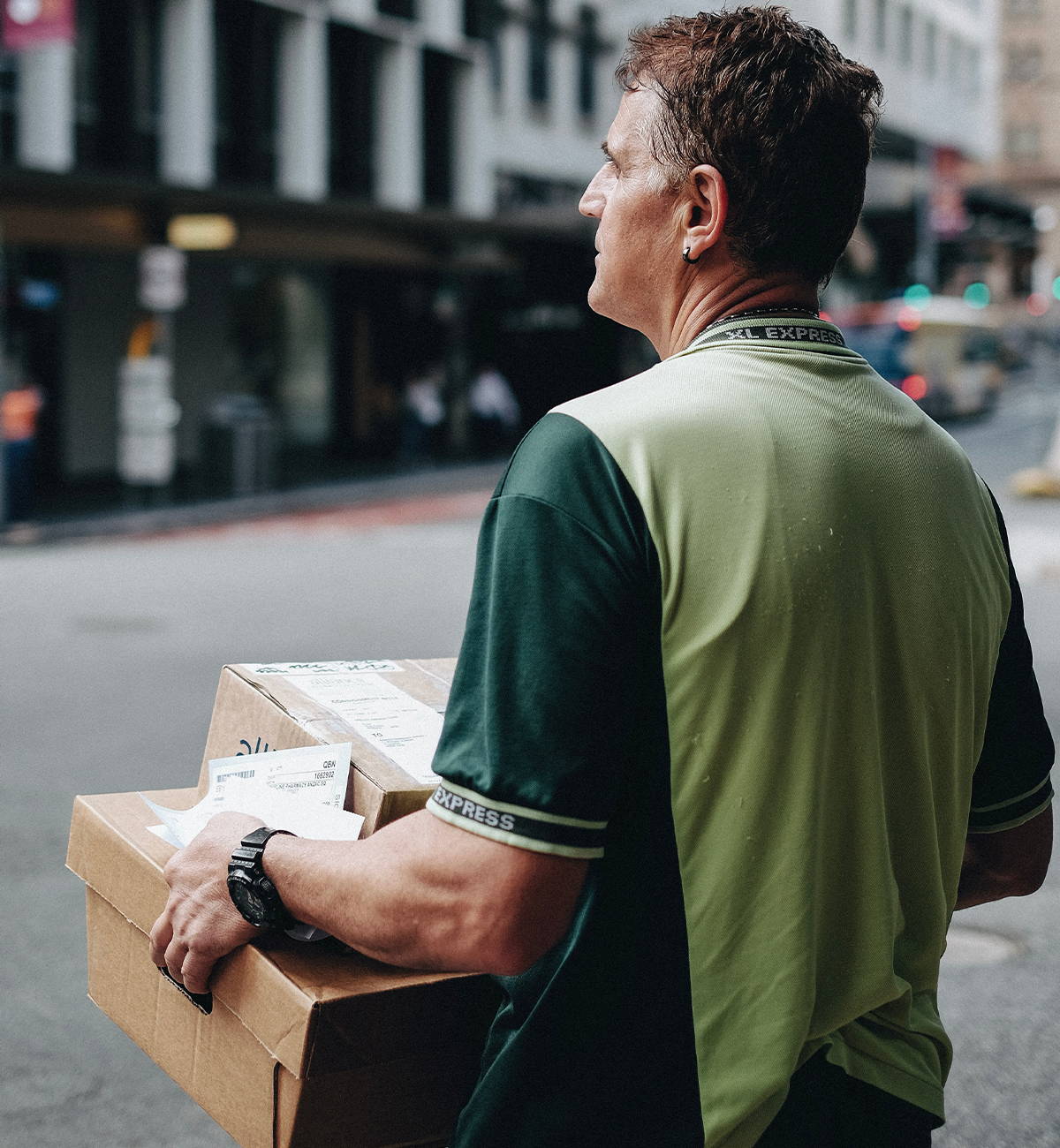 CBD delivery with courier from uWeed in Zurich
In the online CBD shop from uWeed, you will find a large selection of different CBD products. More and more users are convinced of the positive effects of CBD and integrate this chemical compound of the cannabis plant into their everyday lives. If you are looking for high-quality CBD products, uWeed is the right address for you. Once you have made your choice for the right CBD products, you want to receive them as soon as possible. And thanks to uWeed's CBD courier, this wish will come true. Once you have found the right products for your needs, you can receive the parcel in just a few hours and enjoy your CBD products.

Our CBD delivery service with courier is currently only available in Zurich for districts 1 to 5 with NPA 8001-8005 + 8045 + 8055.
We guarantees punctual same-day delivery within 3 hours for all orders placed until 6pm. Our courier service is currently not available on weekends.
CBD delivery with courier costs CHF 10.- but if your cart value is over CHF 250, the courier service is completely free for you.
Thanks to the large selection of CBD in various forms, there are also many different application possibilities for you. Our products can be flexibly adapted to your individual preferences. Take a look around our attractive CBD online shop and convince yourself of the variety of our products.
Quick CBD delivery thanks to courier servicer
UWeed specializes in the sale of high-quality CBD products from Switzerland. In our online shop you will find many different products from well-known Swiss manufacturers. For example, we offer you a large selection of hemp oil, CBD hemp flowers or various food products such as hemp honey. CBD can be used and taken in many ways. Many users process CBD in their food and take the CBD via the gastrointestinal tract. It can also be taken through the oral mucosa or the skin. You can also evaporate and inhale the CBD and absorb the ingredients via the respiratory tract. Thanks to the large selection, we offer the right CBD products for every requirement. If you are overwhelmed by the choice, please contact our experienced staff. They will answer all your questions and help you choose the right products. Once the decision has been made, you can receive your desired products in the Zurich Districts 1 to 5 area within the next three hours from our CBD delivery with courier service. Unpleasant waiting times are a thing of the past and you can use the products as quickly as possible thanks to CBD courier from uWeed.
CBD Courier - On-time delivery within three hours
More and more people are becoming curious about CBD. After the probably best-known compound of the cannabis plant, the THC, has been known for illegal intoxication for years, another interesting compound, cannabidiol (acronym CBD), is moving more and more into focus. Many renowned researchers are researching the effects of CBD and have already published promising results. For many users, CBD products have become an integral part of everyday life. For example, the experience reports talk about an increase in well-being, a relief of pain or a positive influence on neurological diseases such as multiple sclerosis or Parkinson's disease. According to many satisfied users, CBD offers great potential in the treatment of various ailments. If you have also chosen our high-quality CBD products from Switzerland, your desired package will be delivered to you by our CBD courier in Zurich (Districts 1 to 5) after a maximum of three hours so you can enjoy the products in no time.