How to use cbd oil for dogs & cats
With the introduction of our CBD oils and product line for dogs and cats, we have received a ton of questions from our customers, asking us how to use CBD oil for their pets as many veterinarians are either unsure about CBD oil for dogs and cats, or hesitant about recommending it. 
We have therefore put together this Q&A style guide covering all the basics of how to use CBD oil for dogs and cats. If you have any questions or anything is missing, do not hesitate to contact us directly with any questions or remarks.
Are CBD oils for dogs and cats safe?
Cannabidiol (CBD) has a well established safety profile in both humans and animals. CBD is also not intoxicating or psychotropic, so it will not leave your dog or cat feeling "high". One thing that you have to keep in mind though is that you have to give your dog or cat a CBD oil that is formulated specifically for pets as human CBD products are often made with ingredients that can be dangerous to pets.

How Do I use CBD oils and tinctures for my dog or cat?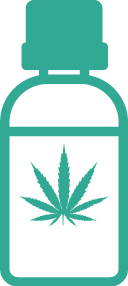 WHAT IS CBD OIL FOR PETS?
CBD oils and tinctures contain some form of CBD extract in a carrier medium. They allow for precision dosing, with a quicker time-of-onset than other CBD products and also tend to be more potent.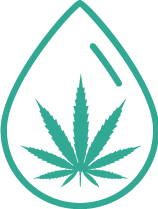 WHAT ARE CBD OILS FOR PETS BEING USED FOR?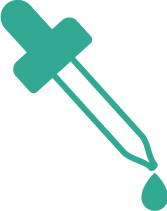 HOW SHOULD CBD OILS FOR DOGS AND CATS BE USED?
For the best results, fastest onset time and maximum absorption, CBD oils and tinctures should be administered directly into the mouth of the animal. If your dog or cat refuses to take it by mouth, you can also add it to food or a chew treat. However, be sure to stick to the dosage guidelines and take an onset-time of 1 - 2 hours into account. This will help you decide when to administer it (e.g., before an anxiety inducing event), gauge dosage and reduce the risk of overconsumption.
How much CBD oil should I give my dog or cat?
CBD dosage for pets depends on two main things:

The weight of your dog or cat 




The condition you are trying to fight against 



The general rule of thumb is that the smaller your dog or cat, and the less severe the condition, the smaller the effective starting dosage should be. 


Most reputable CBD pet brands offer products in a variety of potencies (i.e. CBD content) based on weight or size categories with corresponding dosage recommendations. Always choose a product that corresponds with the weight of your pet and start off with the lowest CBD dosage (usually < 0.5 mg CBD/kg/day). From there you can increase the amount of CBD after 10 - 14 days every other week by up to 2.0 mg of CBD/kg/day until your dog or cat experiences relief. 

The table below should help you dose CBD intake for your animal:

Can my cat or dog overdose on CBD oil?
As mentioned earlier, the safety profile of CBD for dogs and cats is well documented and we are happy to say that there has not been one, single documented CBD overdose reported in either humans or animals. 
However, your dog or cat could show a sensitivity or may accidentally ingest too much. When this happens, your pet could experience some mild side effects such as drowsiness, itching, vomiting, or other types of stomach issues. If you see any of these symptoms, stop using your CBD oil and monitor your dog's or cat's health. Usually a visit to the vet is not necessary unless dehydration sets in or symptoms get worse.
What should I look for when buying CBD oil for dogs and cats?
Make sure that the company you buy your dog or cat's CBD oil from is reputable and transparent with third party lab tests being available. On uWeed, we have vetted our CBD brands so you can have peace of mind when buying from us.
The minimum of the following labelling information should also be available on the product:
An ingredient list, nutritional facts panel and/or supplement panel

The name and place of business of the manufacturer, packer or distributor

A batch number for quality control
2) Choose a product formulated for Pets
Products formulated for humans can contain ingredients that can be harmful to your pet. For example xylitol and some flavored oils are highly toxic to animals as well as other types of flavorings and colorings - even if natural. Additionally, cats will not tolerate terpenes well and therefore a terpene-free solution is preferred.